During games I try to take a few minutes from shooting the normal stock action and focus on other things. For this shot I was at the USC versus Oklahoma basketball game. I found a hotspot on the court (from the lights) while I was walking around the arena on the top level. So I grabbed my 70-200 and 1.4 extender, exposed for the hotspot to make it silhouette the players and turn their shadows black. (iso 200, shutter speed 1000, and f5.6) The color in the floor is a color shift from the lights.
If you have any questions about the shot, please leave a comment or email me.
Thanks for looking.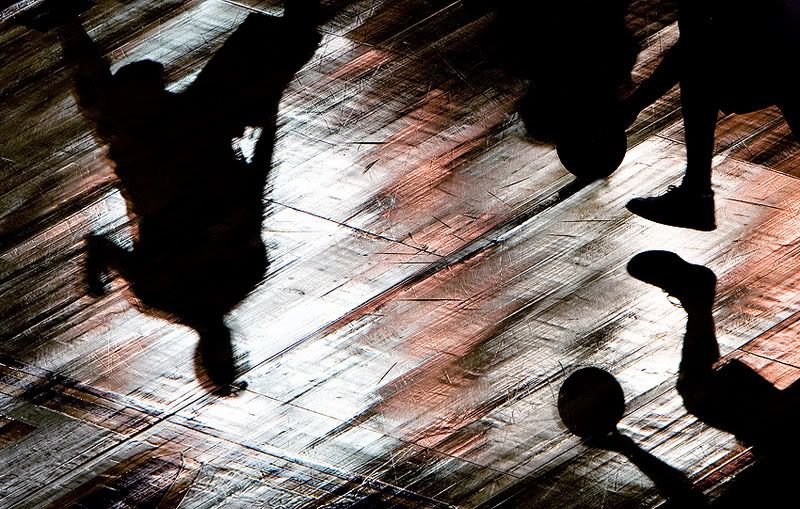 The hotspot on the court

Here are some other general shots from the game, mostly OJ Mayo…actually all four.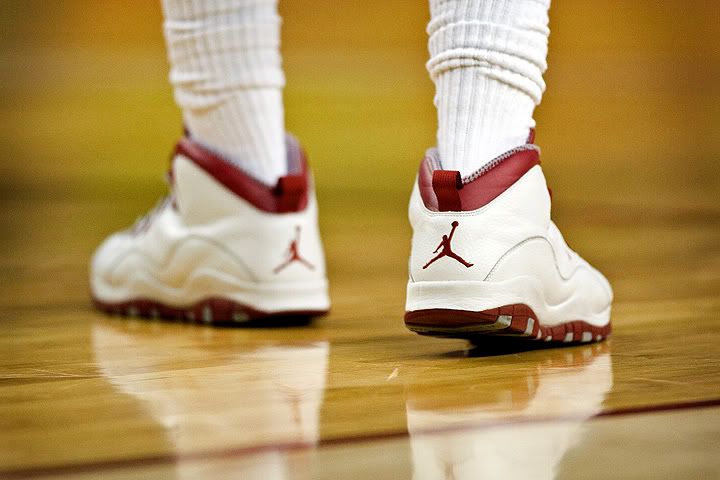 I had to take a photo of OJ Mayo's Shoes for work.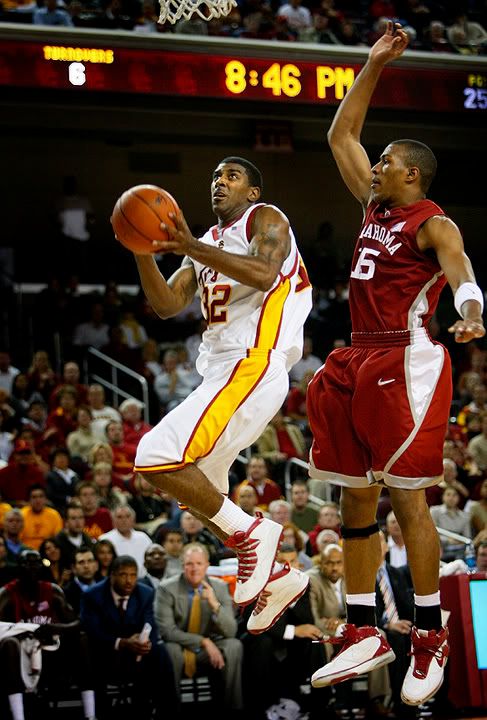 OJ Mayo as he is announced in the starting line up. (They lowered the lights and put a spot on him, I layed on the ground underneath 3 giant bball players to get a shot.
---
10 Comments
---
Leave a Reply
Related Posts
So a few weeks ago I shot NASCAR for the first time. I was reallly bored the first two days...Read More
Touchdown! Shot laying on the ground with a 70-200 with a 1.4 teleconverter. Sack! Shoot from directly behind (near goal post)...Read More